Two cable lines maintain the same speed, Vietnam Internet speed is affected
According to a statement from APG's marine cable management unit, the cable will be moved to serve the expansion of Singapore Changi Airport. The estimated time for travel is from 00h00 on 6/1 to 22:00 on 7/1/2018.
At the same time, the AAG cable will reconfigure the source on Jan. 6. By the time of 9/1, the new AAG cable service is back to normal.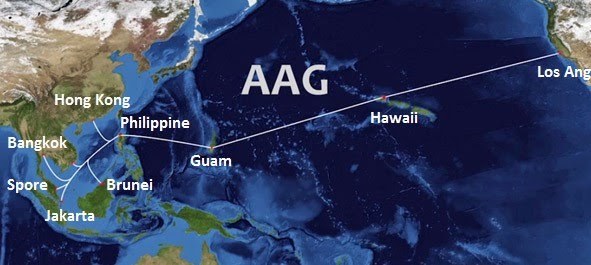 The fact that both of the two cables are maintained together will directly affect the international Internet connection in Vietnam. In the process of moving and configuring the system, the flow of international Internet transmission channels on these cables may be temporarily interrupted.
Answering the question of VietNamNet reporter, representatives of some major networks in Vietnam said, has actively developed the plan to organize routing. During this time, operators will prioritize traffic on other sea and cable routes on the mainland to ensure the quality of international connections for customers.